– Immigration department opted to deport Miguna to Dubai as an undocumented national
– The decision came after he refused to surrender his Canadian passport to authorities
– He had demanded to have his Kenyan passport as ordered by the High Court in February
– The 8-hour stand-off saw Raila Odinga unsuccessfully try to intervene but left without a word
– The combative lawyer dramatically disembarked from an Emirates plane, delayed for an hour
– He had been hauled to the plane by several GSU officers who tore his clothes in the process
Combative lawyer Miguna Miguna resisted a second deportation by disembarking from a Dubai-bound plane early morning Tuesday, March 27.
The self-declared NMR leader insisted no one was going to fly him out of Kenya without a Kenyan passport as ordered by the High Court in February, days after he was deported to Canada.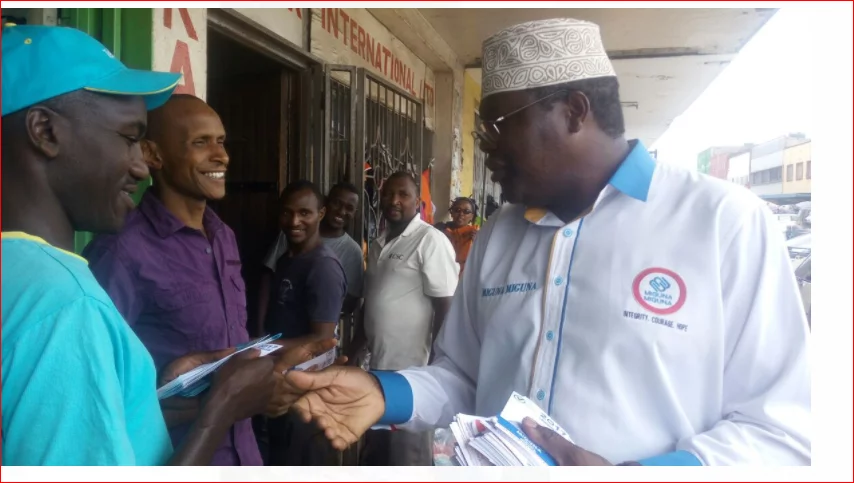 "I am not going anywhere. I am not a terrorist, there is no way you can force me to Dubai where I have no relatives,
"I have court orders mandating the government to process and facilitate my return (fromCanada)," shouted Miguna in an exclusive video captured by Citizen TV.


The Dubai-bound plane had 400 passengers and was delayed for more than an hour just to fly Miguna so he can possibly connect another flight to his second home Country, Canada.
After several minutes of push and pull with the captain trying to talk Miguna into settling down, a decision was made to leave him behind.
It is not clear what will happen next with insiders having told Exposeke.com earlier that Miguna's Canadian passport was sneaked out of JKIA moments after he landed in a bid to complicate matters for immigration officials.
Upon landing, on Monday, March 26, immigration demanded to have his Canadian passport but his lawyers claimed there was a secret plot to retain the passport and issue him a tourist visa instead.
Miguna believed the intention of giving him a six-month tourist visa was to inhibit him form legally participating in any form of politics or business in the country.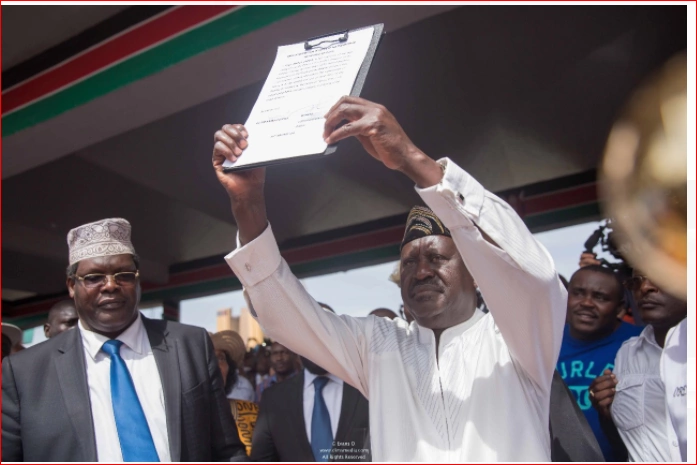 He cried foul and claimed the Immigration department was acting against a court order issued by Justice Luka Kimaru on February 15, 2018.
The orders mandated immigration to provide him with an alternative travel document or allow him enter Kenya on a Canadian passport.
In a statement on the same day, the government claimed the combative lawyer refused to present travel documents upon arrival as it is standard procedure world over.
Raila Odinga's presence at JKIA did not help matters as Miguna was forced onto the Dubai-bound plane.
Raila, who recently signed a unity deal with President Uhuru Kenyatta, left visibly angry without a word to the media.