Are you looking for a quick and easy way to clear GOtv error code e16-4? Then you have just come to the right place. A relaxed approach to clear the message is by renewing your GOtv subscription while the decoder is on. Nevertheless, if this fails, you can always try other methods. This quick and easy guide will show you how to clear e16 error on GOtv.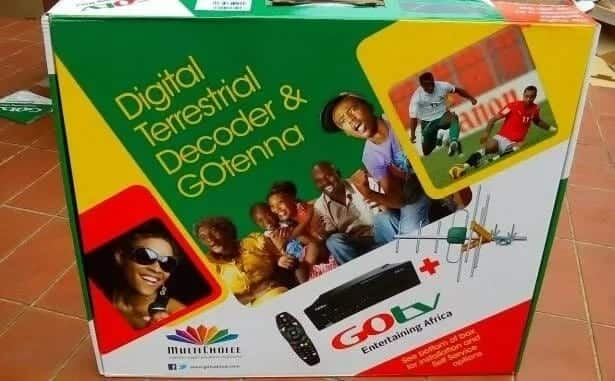 When your GOtv subscription lapses, you will get the e16 error message. Most of the times, you can easily take care of this by renewing your GOtv subscription. Nevertheless, most people do not know what to do if this fails. Take a look at these 4 methods that you can use to remove GOtv error code e16.
Read also the Full list of all GOtV packages and their prices in Kenya
1. Through the GOtv website
The simplest way for clearing e16 error on GOtv Kenya is through the official GOtv website. Below is how to do it:
Step 1
Click on this link for the official GOtv Kenya website. Locate the Clear Error Code on the right-hand side of the page. Click on it.
Step 2
Next, scroll down on the home page section and click on the option that reads, "Clear Error Code". This will direct you to the GOtv reset code page.
Step 3
Inspect and ensure that your GOtv decoder is ON before getting to the next step.
Step 4
Enter your IUC Number and pick Error correction page. Next, select on the GOtvE16 and input your code display. Next, click on the option which reads, "Clear Error."
2. On your mobile phone
You can likewise use your phone to reset e16 error message. What you have to do is simply follow these manageable steps:
Step 1
SMS this message as it is, "RESET IUC" to the number 4688.
Step 2
Wait for several minutes with your Gotv decoder still ON.
Step 3
Within a few minutes of conveying the SMS, you will regain your signal.3. Through customer care
You can as well opt to use the GOtv Customer Care service for removing e16 error code. This process is easy and resets the error code immediately. All you have to do is follow specific simple steps:
Step 1
Call 08039003788 or 012703232
Step 2
Describe the nature of your problem to the customer care representative who will remotely reset the error message.
While this information might come in handy, GOtv has ever since automated its process and you seldom have to reset the decoder after making your payment. The very most you may have to do is just reboot it, and you will get your service back. The most recent method to clear any GOtv clear e16 error code is by pressing the white button on your Gotv remote with the decoder on.
Gotv Self service portal
To do all these via official Gotv portal you can always click on the portal link here.
Have a nice time viewing.