Vera Sidika luxurious car collection is one of the things that continue to make her famous. The gorgeous socialite is not only known for her sexy self, but for her taste in expensive and cool stuff. She is one of the people in Kenya who drives some of the most expensive vehicles that only a few rich people can dream of. With a massive following of fans always watching what Vera Sidika does, it is essential that she keep up the trend. Whether Vera Sidika new car is a stunner or she becomes involved in a new project, people will always be ready to see what the curvaceous Kenyan socialite is up to. Check out the collection of her expensive cars below.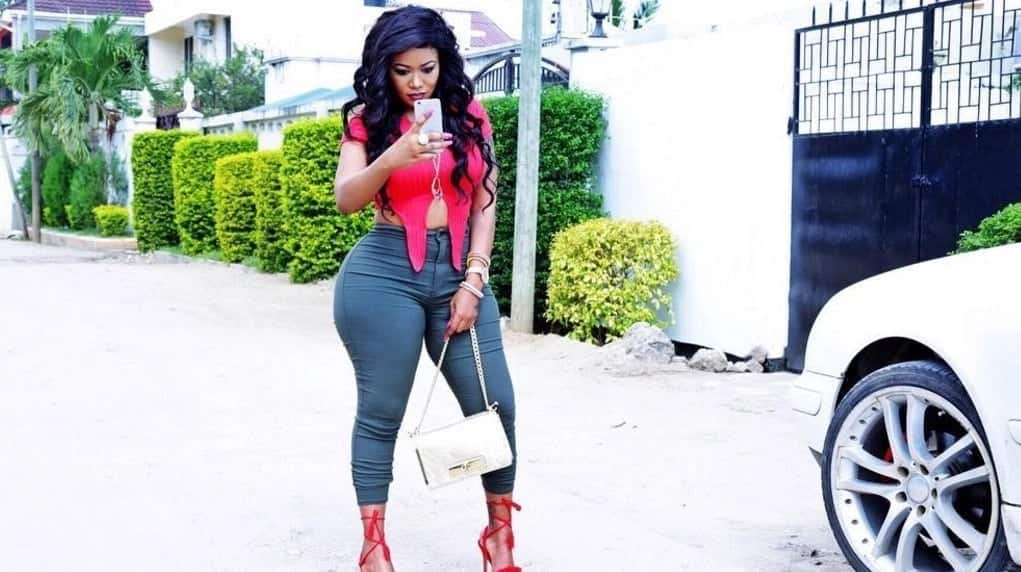 Vera Sidika is one of the most familiar names on Kenyan social media. The socialite has made a title for herself because of her beauty and kind of business. She is also recognised for dining and wining with the very rich in society. It is consequently not surprising that she has made a name for herself. Check out some of her best vehicles.
Vera Sidika car collection
Vera's flashy lifestyle can only be nurtured with lots of money. This reveals why she works so hard and enjoys globetrotting as she hosts parties for the mighty and rich in society. Queen Vee Bosset enjoys every single bit of a great life. She likes to have money that is no doubt as her lifestyle is proof enough of this. Whether it is a watch, a dress or shoes, Vera goes for the absolute best and to mention very expensively. Many have said that a mere watch Vera wears is costly enough to get an ordinary Kenyan citizen a family car. Let's take a look at a few of the cars she has been recognised to be around.
Vera Sidika cars pictures
2015 Range Rover sport TDV6SE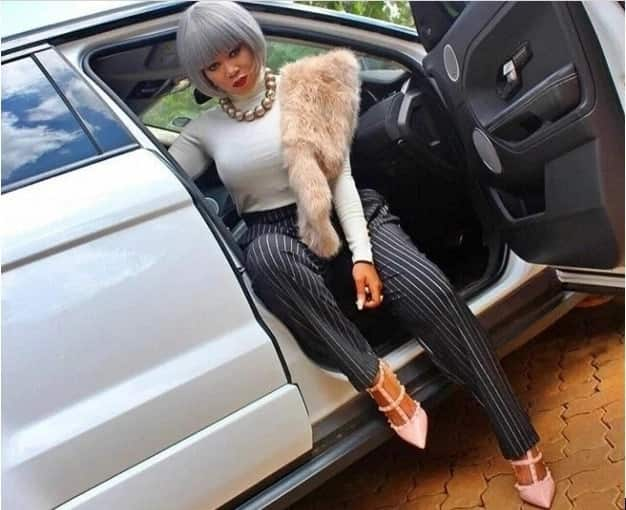 Vera is one of the women that go big when she decides to do anything. This beautiful car is an example of the more beautiful things the lady owns. This range rover makes it to one of the stylish and classic vehicles that Vera and a few others in Kenya can afford.
Rolls Royce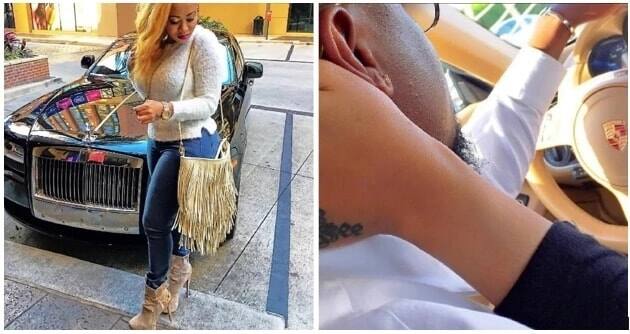 Whether she really owns the Rolls Royce or was a photo by it, it is quite clear that Vera is a lover of great things. You can learn something from her nevertheless, create a notion that you own some of the world's most beautiful stuff, at least let your photos do the talking for you. On the pictures with confidence and leave people wondering if the mighty machines beside you are yours.
Here is how you get out of a low ride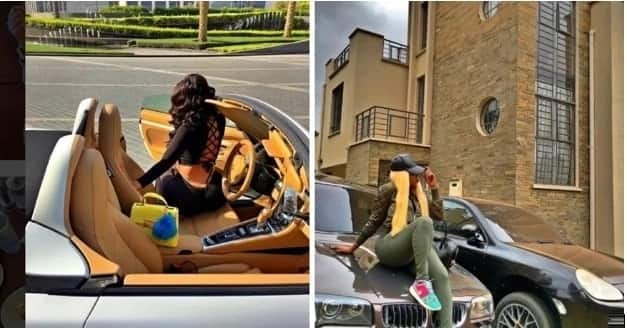 You got to love Vera for continually doing everything in style. Here is a picture of her charming self-showing off what she owns in one swoop. The photo showing the house and two powerful machines are undoubtedly her own. Whether the low drive is hers or not is overlooking the point. The bottom line is that the gentlewoman knows how to pull your attention, and we must give it up for her. She is one of Kenya's best socialites and apparently will remain that way for a long time. Others can only try to imitate.
Vera Sidika car may be exciting to look out for, but there is much more to the socialite than just her vehicles. She definitely is in the right business line, at least her lifestyle is proof that the industry definitely pays as she can comfortably support a lifestyle that only many Kenyans can dream of.