Njugush and his wife shared a photo of their one-month-old baby boy
– This was the first photo of their baby shared with the public
– An overjoyed Njugush thanked God and his dear wife for the wonderful gift of a son
Comedian Timothy Njuguna, commonly referred to as Njugush and his gorgeous wife Celestine Ndinda, finally revealed a photo of their bouncing baby boy.
Njugush, excited beyond his wits at being a father, shared a heartwarming photo of him and his son dressed in matching outfits that just had their fans melting with joy for the new parents.
Filled with pride and joy Njugush first and foremost thanked God and his wife for his new bundle of joy and still took time to tickle his fans with one of his classic Njugush jokes before wishing all a happy Easter.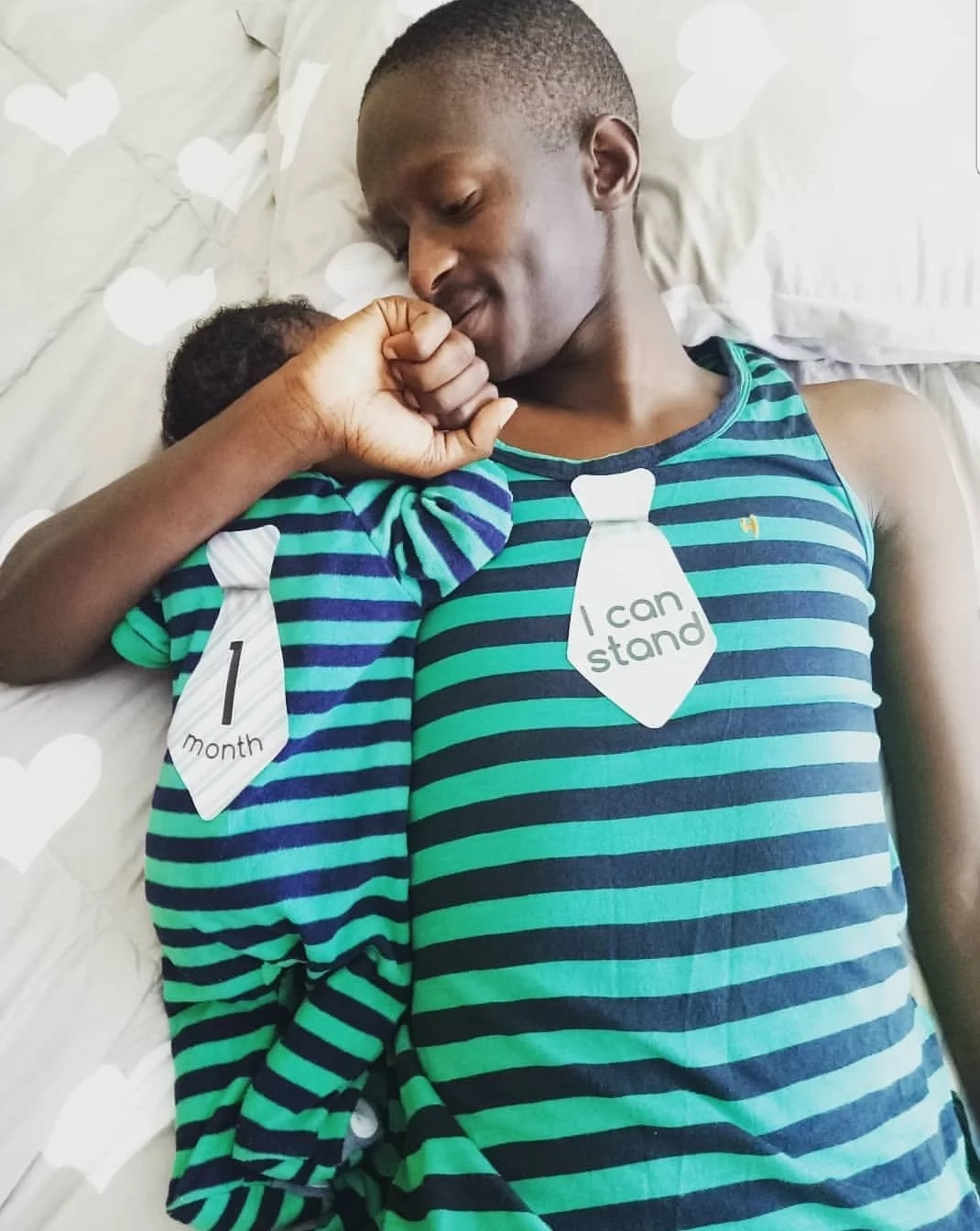 In the Instagram post seen by TUKO.co.ke, dated Saturday, March 31, Njugush playfully thanked his fans for always supporting his madness.
He joked that he would call his son 'Yao' so people could refer to the new parents as 'Baba Yao' and 'Mama Yao' which literally means their father and their mother.
"Thank you for this gift, you are that guy, who would have that we would be here now? The other day we were kids, young and full of dreams, thanks for always supporting my madness," Njugush said.
Interestingly enough, the couple waited one whole month prior to revealing their son to the public. It goes without say they possibly wanted to spend some quality private time with their baby before going public.
One could tell the joyful father was still slightly in denial that he was looking down the eye of his young handsome progeny and was still coming to grips with his new pleasant reality.
Storms of family, friends and well-wishers congratulated the young couple on their newest addition to their family including KTN anchor Betty Kyallo, who sent her felicitations.
"So happy for you! As in Njugush you're a dad! You'll enjoy it for sure," Betty said.
Fellow actress and bossom buddy form the television show Mother-in-law, Catherine Kamau, popularly known as Celina also congratulated Njugush on the news of his young cub.
"When I first met him I fell in love, welcome to the world baby of Njugush and Mama Kavitz,"Kate posted.