Chipukeezy is a Kenyan comedian who has climbed to become one of the all-time favourite comedians. Nevertheless, few know the facts and mysteries surrounding the former Churchill show employee. For instance, do you know her current girlfriend? Do you have any idea about what his real name is? How about his present job, car, and salary? In this article, we will highlight 9 exciting things about Chipukeezy. Read on to know more.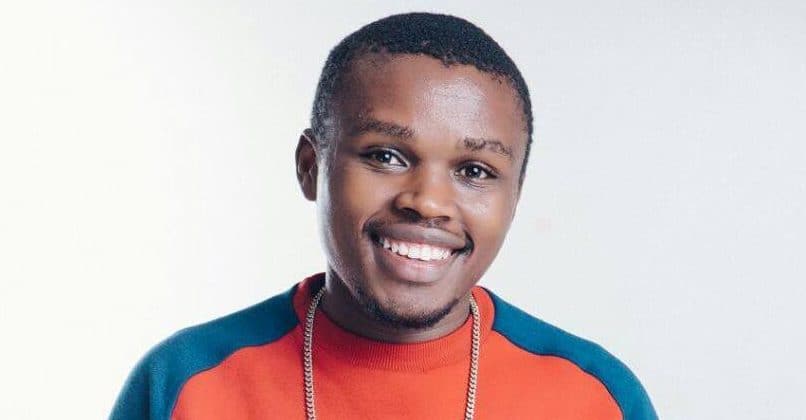 As a young boy growing up in Tala, Machakos County, Chipukeezy never envisioned a profession in comedy. Not till he came to Nairobi, joined the drama fraternity and then realised how big the comedy business was. He used to crack jokes in Kamba dialect by telling stories that were permanently based in Mlolongo (a relatively small town between Machakos town and Nairobi city), and his "brother" Kimondio. This gained him fame throughout the country not to name in Ukambani. Described below are some interesting facts about the comedian.
Nine interesting facts about Chipukeezy
The comedian is one of the Kenyan celebs that do not require any form of introduction on any occasion they attend since nearly everyone knows them. To become prosperous, you must pass through some ups and downs. Similarly the same applies to Chipukeezy; he struggled hard to make awesome jokes so that his name would one day convert a household name just like his previous boss Daniel Ndambuki AKA Churchill. Here are the most interesting things about the comedian.
1. What is Chipukeezy's real name?
To begin with, what is Chipukeezy's real name? A lot of Kenyans do not know his actual name apart from the stage name. In particular, if you were to describe some of his stories using his real name, only few will know whom you are talking about. The former Churchill show comedian real name as from his parents is Vincent Muasya Mutua. Muasya is a Kamba community name that is given to a very talkative child or derived from older relations who had the same character. Nonetheless, the name does not seem to be an inherited one – Chipukeezy is really wordy.
2. Who is Chipukeezy's girlfriend?
Presently, Chipukeezy girlfriend remains a puzzle since he broke up with his longtime bae Vivian Kerubo Mandera commonly known as Empress Kerry. The pair had been together for almost 3 years before this occurred. In an Instagram post that we came across, Empress Kerry said that her man had been stripped from her, hinting a possible love affair between Chipukeezy and a different girl. To authenticate the breakup, Chipukeezy replied to her post telling people to stop contemplating things but rather let her move on with her life. The comedian also added and said that she was free to be out there and get other people! Currently, we do not know his girlfriend as he vowed to keep his family and social life hidden.
3. Chipukeezy show on Ebru TV
The previous Churchill show comedian joined Ebru TV to begin hosting "Chipukeezy Show". In this program, he has invited and interviewed hundreds of upcoming performers together with other Kenyan celebs. The show mostly aims at producing fake news characterised by much humour. Watch Chipukeezy program on Ebru Tv every Monday at 8.00pm.
4. Chipukeezy's new job
On Wednesday 6th, 2018, President Uhuru Kenyatta selected Chipukeezy as a part of the Board of Directors at NACADA (National Authority for the Battle Against alcohol Drug Abuse). Chipukeezy new duty is a contractual job that will see him work for the organisation for a term of three years as the Gazette notification published by Interior Cabinet Secretary Dr Fred Matiang'i declared.
5. How much does he earn monthly?
The celebrated comedian has various jobs, so he earns a good chunk of money. Besides Chipukeezy hosting a show on Ebru TV and being an appointed member of the Board of Directors at NACADA, he likewise goes to different comedy events where he earns a good amount of money. For this purpose, it is entirely safe to say Chipukeezy salary per month is quite significant.
6. What type of car does Chipukeezy own?
So, what model of a vehicle does he own? Is Chipukeezy's car black or red in colour? Does it use diesel, petrol or even biogas to control its engine? Below are some photos of the NACADA Board of Directors member in various high-class cars.
7. Chipukeezy is a fountain of gratitude
The Ukambani born comedian also has a giving side. He spends part of his salary to support the poor in his rural home. The chipukeezy property has made it possible for him to establish a school which is so far the most decent in the vicinity. The school which receives nursery and primary school kids is located in Kithimani – Tala Matungulu Constituency and presented its first KCPE graduate pupils in the year 2016. Nevertheless, this was from a different school as it only went up to class 7 at that moment. During that time one of his pupils obtained 374 marks out of 500 and was admitted straight to Kangaru Girls High School. What a kind comic Chipukeezy is!
8. Chipukeezy never had a TV of his own when he first heard of Churchill!
Comedian Chipukeezy was born in "mashambani" just as his hometown title suggests – Kithimani (A deep and wide hole which generally has water in it and where if you are inside you cannot know what is going on outside). For this judgment, they hardly owned a set-top box not to consider television. It was through his stay in Nairobi when he noticed Churchill show on a computer through a Google search to view his videos. The events loosened fast until he became a comedian in the popular play.
9. Chipukeezy does not have a degree
Comedian Chipukeezy went to Tala Boys high school but did not advance his education to get a degree later. Upon hooking up with Churchill show to start his comedian profession, the Ukambani funniest man seems to have ditched his training. Nonetheless, he still earns much money than several educated graduates and postgraduates in Kenya by a substantial margin.
Chipukeezy Contacts
Do you want to reach out to the comedian? You can always visit his social media handles to have a chat with him. Hopefully, he will reply.
Also Read Joey Muthengi – top interesting things about her including Mariga
Those are some of the most exciting facts about Chipukeezy that will surely stimulate your curiosity and interest in the Ukambani comedian. The comedian is one of the young and successful celebrities that are adapting to be a household name soon. His show on Ebru TV is set to make him even more influential in the coming years.