– Lawyer Ahmednasir told the governmnet to respect court orders
– Ahmednasir said court orders should not be treated like toilet paper
– He said it is unacceptable for court orders to be defied by the governmnet
– Orders demanding the release of Miguna were ignored by the police
– Senior governmnet officials ignored orders to appear before court over the Miguna saga
A senior counsel who represented President Uhuru Kenyatta in an election petition has lashed out at the government for disobeying court orders with impunity.
Lawyer Ahmednasir Abdullahi took to his Twitter page to tear apart the Jubilee administration for openly defying court orders demanding the release of Miguna Miguna who was being held at Jomo Kenyatta International Airport (JKIA).
The court had also ordered Inspector-General of Police Joseph Boinnet and Interior Cabinet Secretary Fred Matiang'i to appear in court alongside Immigration boss Gordon Kihalangwa.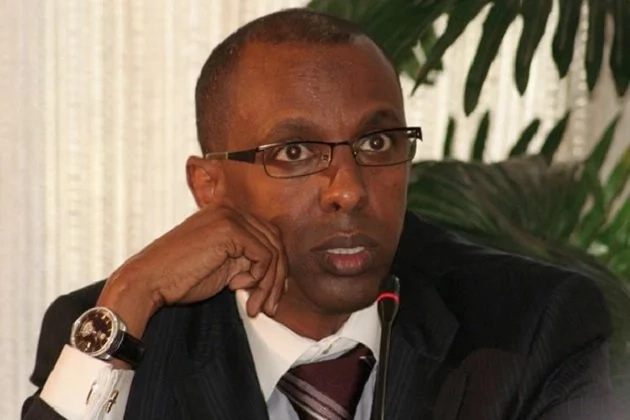 High Court Judge George Odunga's orders barring Kenyan authorities from taking Miguna away from the court's jurisdiction was also defied as the governmnet re-deported the NRM general to Canada through Dubai.
Ahmednasir said he does not care about Miguna but was deeply concerned when the governmnet treated court orders like toilet paper.
"I don't care and don't give a hoot about Miguna Miguna…But I care and take great exception when lawful court orders are treated as toilet paper and are wilfully disregarded…just unacceptable!," he said.
Further, he gave a story of a similar case in the US where a judge was told to enforce his orders and hoped it could not be done in Kenya.
"Following American Supreme Court decision in Worcester v Georgia where the Court ruled in favour of Cherokee Indian Nation, angry president Andrew Jackson told the CJ "John Marshall has made his decision: now let him enforce it". I hope we don't tell the same to justice Odunga!" he said.
Odunga was set to sentence Boinnet, Matiang'i and Kihalangwa after convicting them a day earlier for contempt of court.